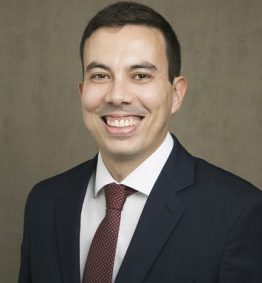 Bernardo Castro de Abreu Peixoto
Professional Experience
Practice focused on tax law, with experience in highly complex judicial and administrative procedures in municipal, state and federal instances. Represents clients from various business sectors, such as real estate, oil and gas, chemical and aviation, among others.
Education
Bachelor's Degree in Law, Rio de Janeiro Federal University (UFF), 2013.
Specialization in Social Security Law, Instituto Connect de Direito Social – ICDS, 2020.
Specialization in Tax Law, Brazilian Institute for Tax Studies, ongoing.
Membership
Member of the Brazilian Bar Association, Rio de Janeiro Chapter.