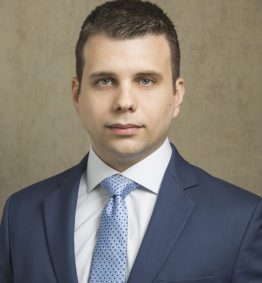 Diego Costa Affonso
Professional Experience
Practice focused on litigation, arbitration and dispute resolution, having experience with high complexity disputes involving civil and administrative law, especially civil liability, contracts, commercial law, regulation and expropriation. Represents national and multinational companies, from several business sectors such as infrastructure, transportation, harbor, metallurgy, construction, mining, oil and gas, energy, among others.
Education
Bachelor's Degree in Law from the Federal University of Rio de Janeiro (UFRJ), 2013.
Post-graduate course in Civil Procedural Law from the Catholic University of Rio de Janeiro (PUC/RJ), 2015.
Master's Degree in Procedural Law from the Rio de Janeiro State University (UERJ), 2019.
Memberships
Member of the Brazilian Bar Association, Rio de Janeiro Chapter.