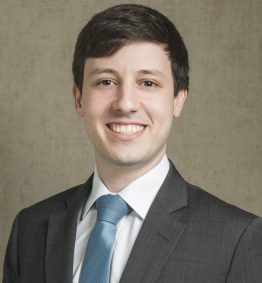 Eduardo M. S. Cardoso
Professional Experience
Practice in litigation, arbitration, consulting, prevention and resolution of disputes. Has experience in civil and corporate issues, representing national and international clients from various sectors, such as energy, oil and gas, insurance, construction and shopping centers. Also has experience in disputes involving corporate restructuring.
Education
Bachelor's Degree in Law, Catholic University of Rio de Janeiro – PUC/RJ, 2014.
Memberships
Member of the Brazilian Bar Association, Rio de Janeiro Chapter.