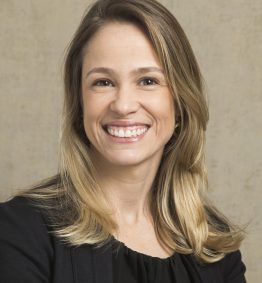 Fernanda Aviz
Professional Experience
Practice focused on arbitration and civil and corporate litigation, both on consulting related to contractual and pre-litigation matters and in judicial suits and national and international arbitral proceedings, involving matters such as civil, corporate, administrative, constitutional law, corporate restructuring and insurance. Also has experience in the recognition of foreign court decisions and awards. Represents clients from various business sectors, including infrastructure, construction, oil and gas, atmospheric and industrial gases, telecommunication, navigation, mining, financial market, banking and real estate. Has experience in representing public service concessionaries in strategic and complex litigation, as well as civil associations and corporate entities in complex class actions.
Education
Bachelor's Degree in Law, Catholic University of Rio de Janeiro (PUC/RJ), 2002.
Specialization in Civil Law, Rio de Janeiro State University (UERJ), 2008.
Master's Degree in Law (Legum Magister – LL. M) from the Columbia University, New York/USA, 2010.
Academic production
Corporations: An analysis of the nature of officers´ conflict of interests. Revista de Direito Mercantil Industrial, Econômico e Financeiro n. 148. São Paulo: Malheiros, oct./dec. 2007, pgs. 90-99.
Recognition
Harlan Fiske Stone Scholar (Columbia Law School, New York/USA), honor in recognition of superior academic achievement, 2010.
Parker School Certificate of Achievement in International and Comparative Law (Columbia Law School, New York/USA), 2010.
Recommended in the area of dispute resolution (litigation and arbitration) by The Legal 500, 2018 and 2019 e 2021.
Memberships
Member of the Brazilian Bar Association, Rio de Janeiro Chapter.
Member of the Brazilian Arbitration Comittee (CBAr).
Member of the Center for Studies for Attorney Partnerships (CESA), being a part of the Committee on Arbitration.