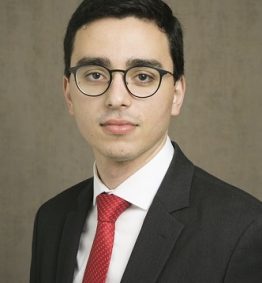 Gabriel Mendes Francisco de Araújo
Professional Experience
Practice focused on litigation and arbitration, in both national and international disputes. Has experience in civil, commercial and administrative law, especially civil liability, contracts and regulation. Represents companies from various sectors of industry, particularly in the areas of infrastructure, energy and retail, as well as associations in collective actions.
Education
Bachelor's Degree in Law, Rio de Janeiro State University (UERJ), 2020.
Membership
Member of the Brazilian Bar Association, Rio de Janeiro Chapter.