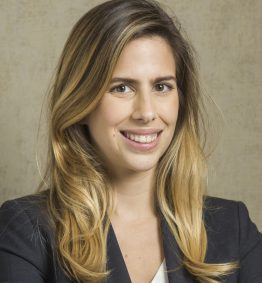 Maria Proença Marinho
Professional Experience
Practice focused on litigation, as well as on national and international arbitration. Has ample experience in complex and strategic dispute resolution, especially involving civil and commercial law. Represents clients from various business sectors, such as infrastructure, oil and gas, energy, mining, amongst others.
Education
Bachelor's Degree in Law, Catholic University of Rio de Janeiro (PUC/RJ), 2013.
Specialization in Civil Law, Rio de Janeiro State University (UERJ), 2015.
Master's Degree in Civil Law, Rio de Janeiro State University (UERJ), 2019.
Academic production
Co-author of "Current controversies regarding civil liability" (Almedina, 2018) and "Applied Contractual Principles: good faith, social function and contractual balance in case law" (Foco, 2019), as well as author of academic articles in the area of civil law, such as "The Validity of Exemption of Liability Clauses related to the Main Obligation", published by the Rio de Janeiro State Tribunal's Legal Journal (n. 109, 2016-2017).
Memberships
Member of the Brazilian Bar Association, Rio de Janeiro Chapter.
Member of the Brazilian Arbitration Comittee (CBAr).